Our international team teaching in their native language and using their years of expertise accompany our learners throughout their language-learning experience. First-hand cultural knowledge enriches our courses and optimises enjoyment. We are proud of the long-term relationships we build and of the development we see in our learners.
My name is Claire and I have very much enjoyed running my school since 2008. I absolutely love what I do - teaching adults and children alike to appreciate and have fun with foreign languages. I prefer a very open, flexible approach with plenty of space for individual needs. I also feel I can offer so much of what I experienced growing up in England. I am immensely proud of our team and the service we offer. You are certainly in good hands!
Claudia Tacconi
Italian Teacher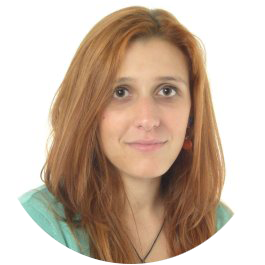 Hello, I'm Claudia Tacconi and I teach both Italian and German. I prefer to teach beginners and children because I studied German as a second language at university. I take great pleasure in working with international students of all ages who also enjoy language learning. As a former German learner, I know where the difficulties of the language are and how I can help.
Jon Entwistle
English & German Teacher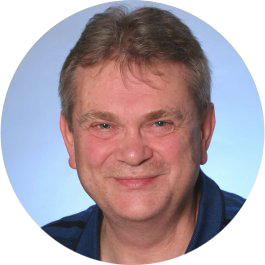 Hello, I am Jon, I have been a teacher for a very long time, and I find teaching languages very rewarding for both teacher and student. In the case of adult learners, I get the opportunity to meet all sorts of different people and also see how their improved language skills help them professionally and personally. For my younger students, it is very satisfying to tutor a pupil and see their language skills improve at school. We look forward to welcoming you to our school!!
Natalie Garvey
English Teacher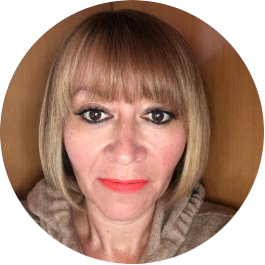 Hi I'm Natalie, I teach English to both school pupils and business people in Germany. I love teaching my students, seeing them learn and develop their language skills, confidence and ability. I am originally from the UK. As I've lived in many different countries, I have seen the benefits of learning a language first hand! I'm also a student - I'm learning German with the school. I really appreciate the tuition, and extra classes help to speed up the process and cement all the learning.
Yvonne Maneschg
German Teacher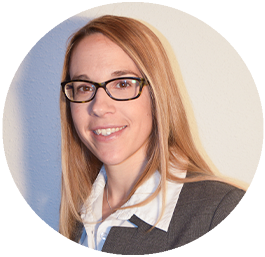 Hello and good afternoon! My name is Yvonne and I teach German at Holfelder Languages. Because languages have always fascinated me, I studied interpreting for German and English. I then realized that I not only want to work with the languages myself, but also want to pass my passion on to other people. I really enjoy working with very different students with different levels of knowledge and I am always happy to see how the students develop. In my lessons I try to go into exactly what every student needs in order to make good progress and to feel more and more comfortable in the new language, and all of this in a pleasant learning atmosphere - after all, it should be fun too! I look forward to meeting you.
Marta Caballero
Spanish Teacher
My name is Marta, and although I mainly work as a legal translator, I really enjoy teaching adults my native language. What I enjoy most about teaching is the communication. If you've learned Spanish before and want to brush up on your skills, or if you want to improve your Spanish for work and immerse yourself in the jargon of business and law, Holfelder Languages can help.
Ross Martin
English Teacher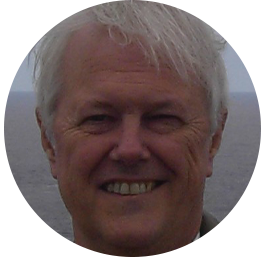 Although a new face at Holfelder Languages I've been teaching English here in Germany and around the world for over forty years. That means a wide range of experience in a variety of learning and cultural contexts. Confidence in readily using English across different cultures is increasingly a key requirement at all levels for conducting successful business in an international context. The aims of each course need to be tailored to ever changing needs and the constantly evolving and fascinating task is how best to nurture people's confidence and competence, above all to get them talking in English without inhibitions. In this way learners at whatever level quickly get a sense of how to deal confidently and successfully with the challenges of international business communication, regardless of factors such as differing accents, attitudes and language ability.
Erick Jensen
English Teacher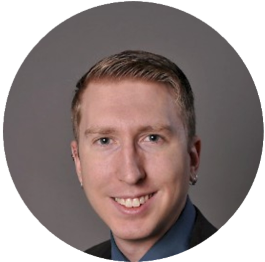 My name is Erick and I am focused on tutoring students in high school. My favorite part about teaching is the 'getting to know you' phase. I enjoy building relationships that can be used to more effectively learn the material needed to succeed. This is one major advantage to working with Holfelder Languages. Here you receive one-on-one personalised lesson plans from teachers who are very much looking forward to working with you. You get to know your teacher just as well as they get to know you and they can find the best methods to help you reach your goals.
Emmanuelle Delvart
French Teacher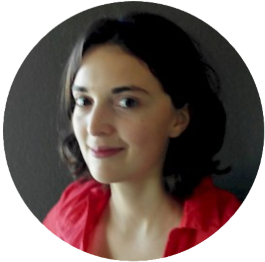 Bonjour, I am Emmanuelle. Learning foreign languages and discovering new cultures is a real passion for me. After studying translation, I thought of becoming a translator, however fate has decided otherwise and I decided on teaching. Subsequently, I started teaching French and German for Holfelder Languages. It is a pleasure to work with such a friendly and competent team! An ideal atmosphere for learning foreign languages. Not to mention that my students - both children and adults - come from all backgrounds and have different language levels.
Graciela Puebla
Spanish Teacher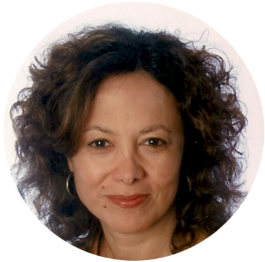 I am Graciela Puebla. I'm from Buenos Aires, Argentina. I love teaching Spanish and Hispanic American culture. Do you want to learn Spanish to travel through Spain or Latin America? I'll wait for you at Holfelder Languages to help you discover a fascinating world in Spanish.
Tomoko Moser
Japanese Teacher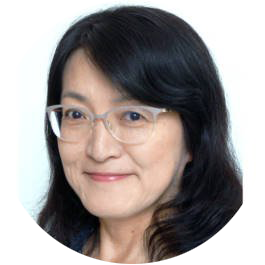 Hello, my name is Tomoko Moser and I teach Japanese at Holfelder Languages.
Anja Rohde
German Teacher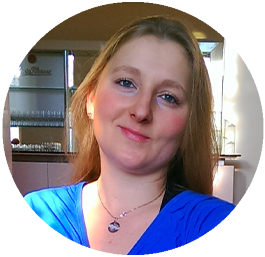 Hello, I'm Anja and I've been teaching German as a foreign language for children, young people, adults and at work since 2011. I believe that both sides learn something in those lessons, which is why I enjoy this activity so much. In addition to the language itself, it is very important to me to pass on cultural aspects and very practical things that you may not find in books.
Hannah Wolfenden
English Teacher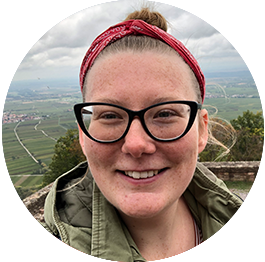 Hello there! My name is Hannah and I am a very proud Scot who has lived in Speyer for 3 years now. I love sharing my mother tongue and culture with learners of all ages. I have lots of experience teaching English in German schools, and a passion for making English grammar fun. When I'm not improving my own German language learning, I love to crochet, play the ukulele and explore my beautiful second home in the Pfalz. I look forward to talking with you soon!
Daniela Goliath
German Teacher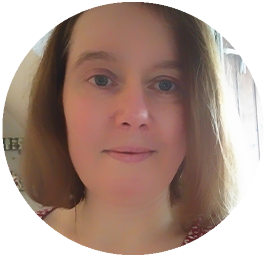 Hello, my name is Daniela and I have been teaching German as a foreign language for over 10 years, which I also studied in Karlsruhe, Kingston (Can) and Freiburg. What I particularly enjoy about my work is the opportunity to meet so many different people, all of whom have their own learning experiences and learning goals. Accordingly, every German course is something special for me and even the most difficult grammatical topics can be learned with a pinch of humor with joy and fun. LIFE IS GOOD!
Sarah Peake
English Teacher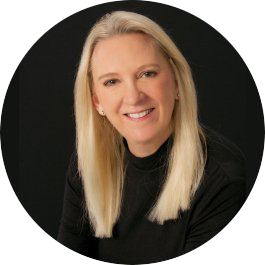 Over 15 years experience teaching English internationally, I have worked with Holfelder Languages since 2013. I now live in the UK on the south coast of England, having previously taught English in Australia and Germany. I enjoy teaching both business professionals and school students, from beginners to advanced. I am passionate about developing students language skills, and am skilled at accommodating the needs of the individual, taking unique learning styles into consideration.
Adela Lopez
Spanish Teacher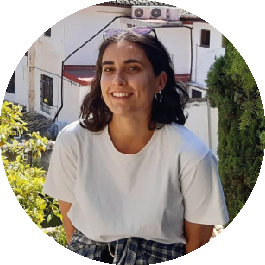 Hello, my name is Adela. I am Spanish and I am passionate about languages. I like to learn foreign languages ​​and teach others my mother tongue: Spanish. If you want to get to know Spanish-speaking countries through our language, Holfelder Languages ​​is your place!
Christin Rünger
English & German Teacher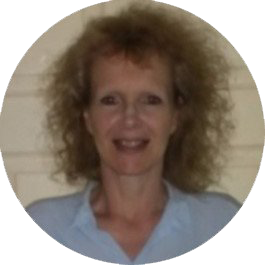 Hallo and hello! I am a relatively new member of the Holfelder Languages family. I really have to say that its one of the few language schools where professionalism is combined with empathy, and where you are not only a teacher or student but also a person. After many years of teaching German and English, in England and Germany, it gives me great pleasure every day to pass on my knowledge to the many students from different countries, and to be able to see how quickly learners improve and develop. Whether big or small, it is truly lovely to be part of a continuous learning process in a very stimulating environment. Our enthusiasm for foreign languages is transferred to our students, which in turn leads to a great cooperation. Here you are not just a number, but student with very individual learning needs, wishes and requirements, which Claire Holfelder addresses from the start. Come and join us.
Isabelle Pradier
French Teacher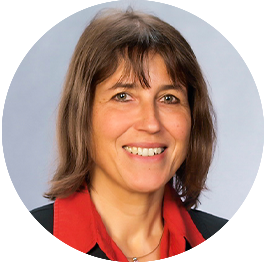 Bonjour! My name is Isabelle. I have been teaching French for many years, always with a lot of enthusiasm. Learning a new language opens up many horizons. I look forward to communicating with you in French!
Martin Ahern
English Teacher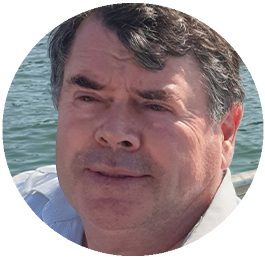 Hi, I'm Martin, I've been teaching English for more than 30 years now, so I've got a wealth of experience behind me. In language teaching, communicative competence is very much the name of the game, and in order to foster and facilitate that I like to take a holistic approach to teaching. This means bringing to the language course a whole lot more than just the language, culture, history, media, current affairs and of course most important of all: humour. Fun and laughter are after all two of the most important elements in the learning process. Maximizing these opportunities, I'm also committed to taking on a hands-on approach to helping students learn, use and get to grips with the language through comprehensive immersion.
John Doorbar
English Teacher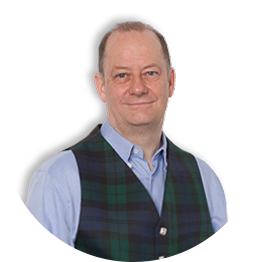 I really love helping professional people to have a better life both at work and at home by communicating more effectively. I've been doing this for 39 years now and I've been fortunate to work on projects in 13 different countries. These businesses need to be excellent at presenting, negotiating and international meetings, and I help them to work more effectively. When I work, I do quick cartoon sketches to help my friends and clients remember better what I teach them.